A home inspection is one of the most important services you can invest in when selling your home.  Typically, you might think of a home inspection as something that buyers do to make sure that they don't buy a house full of problems.  After all, buying a home is one of the biggest investments most people make in their lifetime.  But, a home inspection can be beneficial for sellers as well.  A pre-sale inspection can help the seller pinpoint any issues that may come up before the buyer's inspector enters the game.  This allows the seller more time to make the needed repairs.  In fact, "Not getting a pre-sale inspection" is listed as number four in the article called "5 Mistakes Buyers and Sellers Make With Home Inspections" on Bankrate.com.
Imagine this scenario:
-You've made the decision to sell your home.
-You have done all the preparation work to sell your home. You have emptied out all the closets to make them look larger. You've taken down your family pictures to give a blank slate for new buyers to envision their own pictures there. You've addressed any pet odors, replaced every light bulb in the house, and have the "For Sale" sign in the front yard.
-Your realtor has showings week after week and then it happens. You have a buyer who is interested in your home and puts an offer on the table. Negotiations go back and forth and you settle on a price, contingent on the home inspection. The home inspector goes through your home and discovers faulty wiring and roofing problems.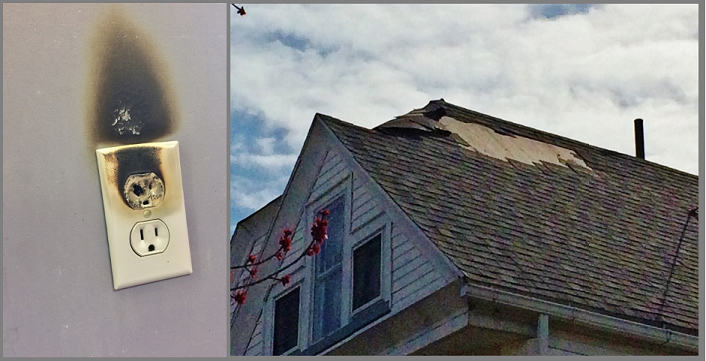 -The report goes back to the buyers and they get nervous. It's going to require repairs and they have no idea how much it will cost. You have been living in this house for years and you never even knew that problem was there but you're willing to do what it takes to sell. The buyer gets nervous and withdraws the offer. Then, the weeks and weeks of showings go on.  This can be heartbreaking. Not only did you lose the sale, but the negative inspection information can follow the house's history.
This is a situation that both the home owner and realtor can get stuck in. It can be difficult to attract new buyers even after fixing the problems that were encountered, because many buyers want their new purchase to be "perfect."  Home inspectors and realtors know that no house is perfect, but you can create an advantage by getting a pre-sale inspection.
A 50+ point pre-sale inspection would take place before the home goes on the market. The inspector will perform an inspection that identifies problems and hazards that are present that could negatively affect the sale. The owner then has time to correct the problems before the house is put up for sale. This can ultimately expedite the sale of the home.
Talk to your realtor today about a pre-sale inspection and how it can quickly move your home into the "Sold" category.
This article was contributed by Michael Greer, owner of Accurate Inspections & Consulting LLC.